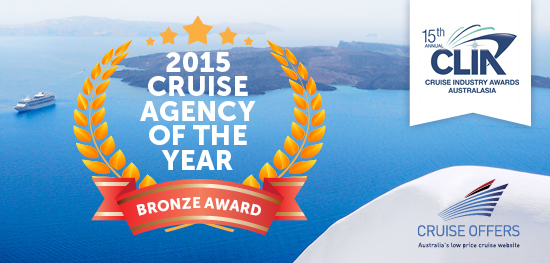 Cruise Offers are very proud to have won the Bronze Award for Cruise Agency of the Year 2015 for the CLIA Cruise Industry Awards.
CLIA Awards recognise and reward outstanding achievements from CLIA Travel Agent members during the previous year.
Cruise Offers (Travelrite International) is the largest seller of Cunard Cruises and Princess Cruises in Australasia (Diamond Agent) and top sellers of Royal Carribean Cruises and Celebrity Cruises.
We are a family business that values integrity, quality and providing customers with the best value cruise holidays. Our combined experience in travelling the world as well as our extensive global contacts in the cruising sector enable us to provide the cruise experience of a lifetime!